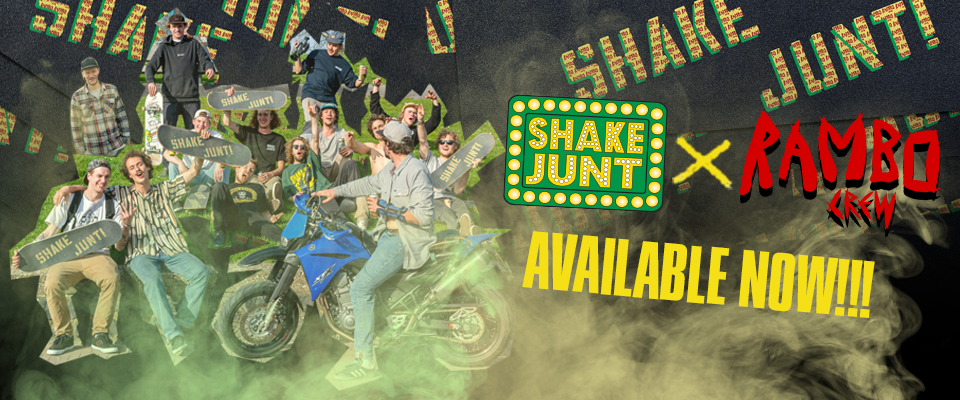 We are stoked to finally launch the Shake Junt x Rambo Crew collab griptape. This crew has some of the raddest skaters, like Shake Junt riders Rob Maatman and Teun Janssen. A perfect match!
In celebration of this, we went to Arnhem for a day of constant hammers and great vibes at all the fresh spots. Have a look at the pictures below, taken by Ruud Garst and Mathijs Tromp.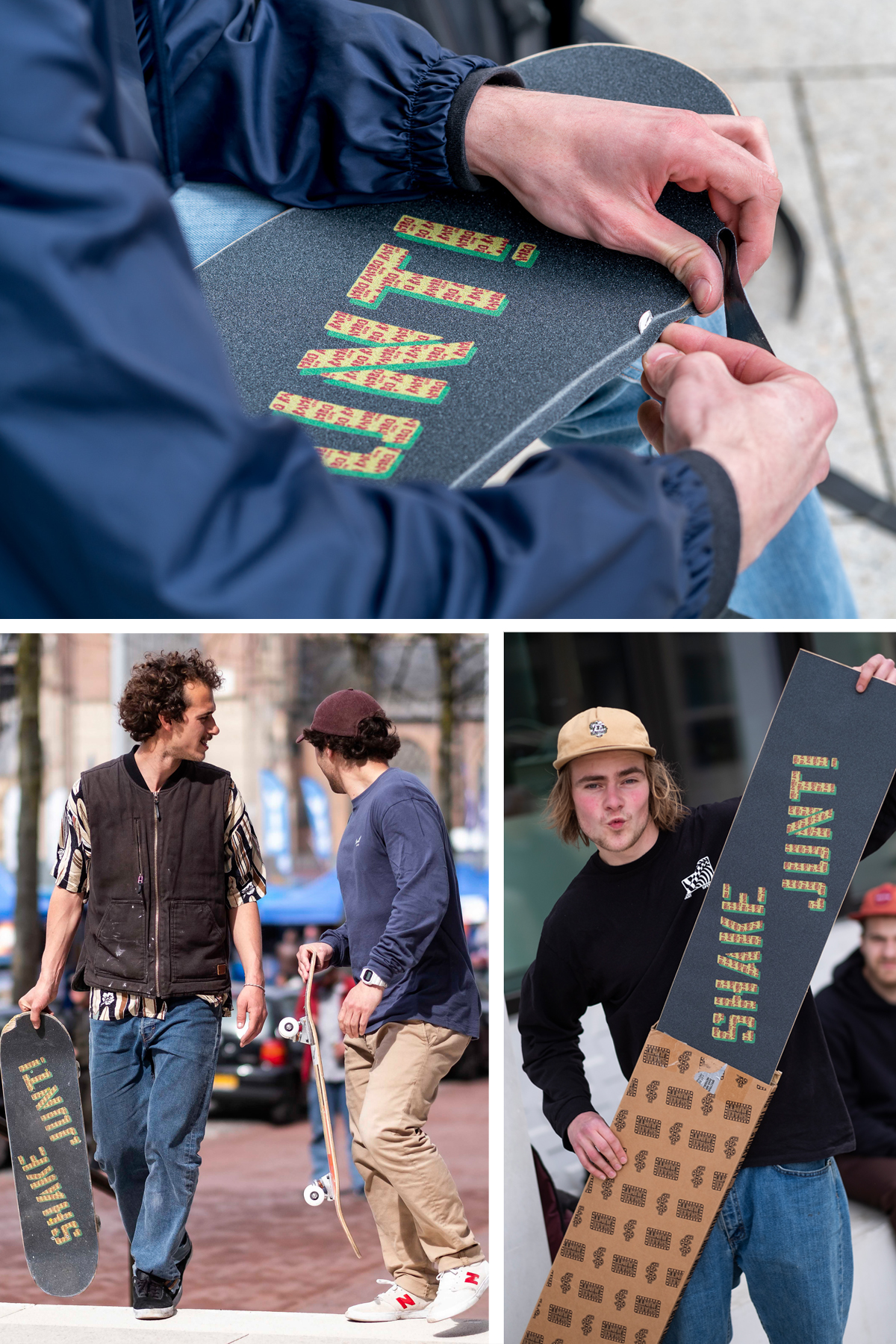 As you can tell, everyone was stoked to see the grip. The weather was great, the beers were cold and the entire Rambo Crew was present in full force for this special occasion. This led to an edit courtesy of Rachid Addou and – in typical Rambo Crew style – filmed by everyone. Check the video right here!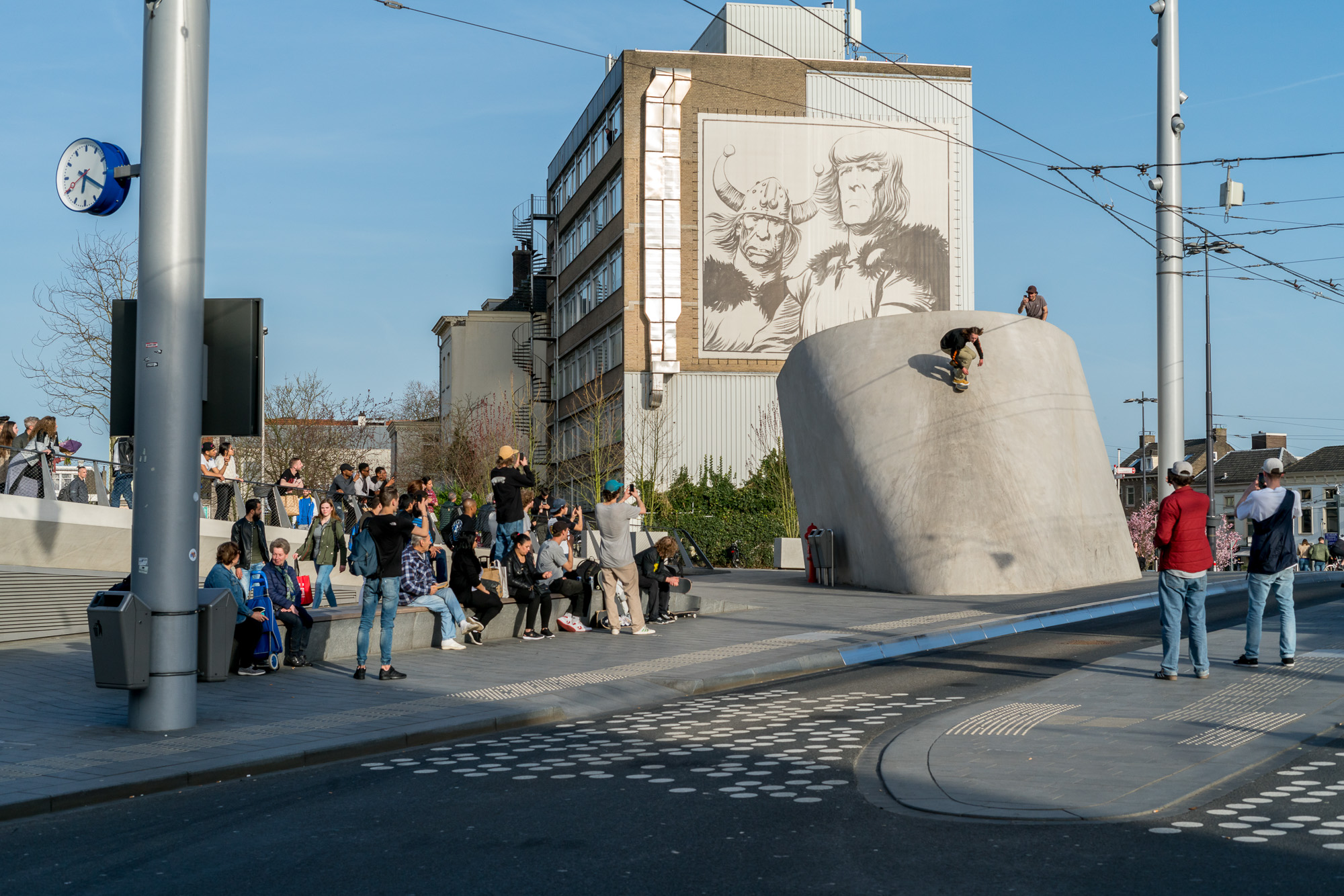 Jelle Maatman and that no-joke drop in you've undoubtedly seen before.
This guy rips so hard, that we're excited to have him joining his brother on the Dutch Shake Junt team. Welcome Jelle!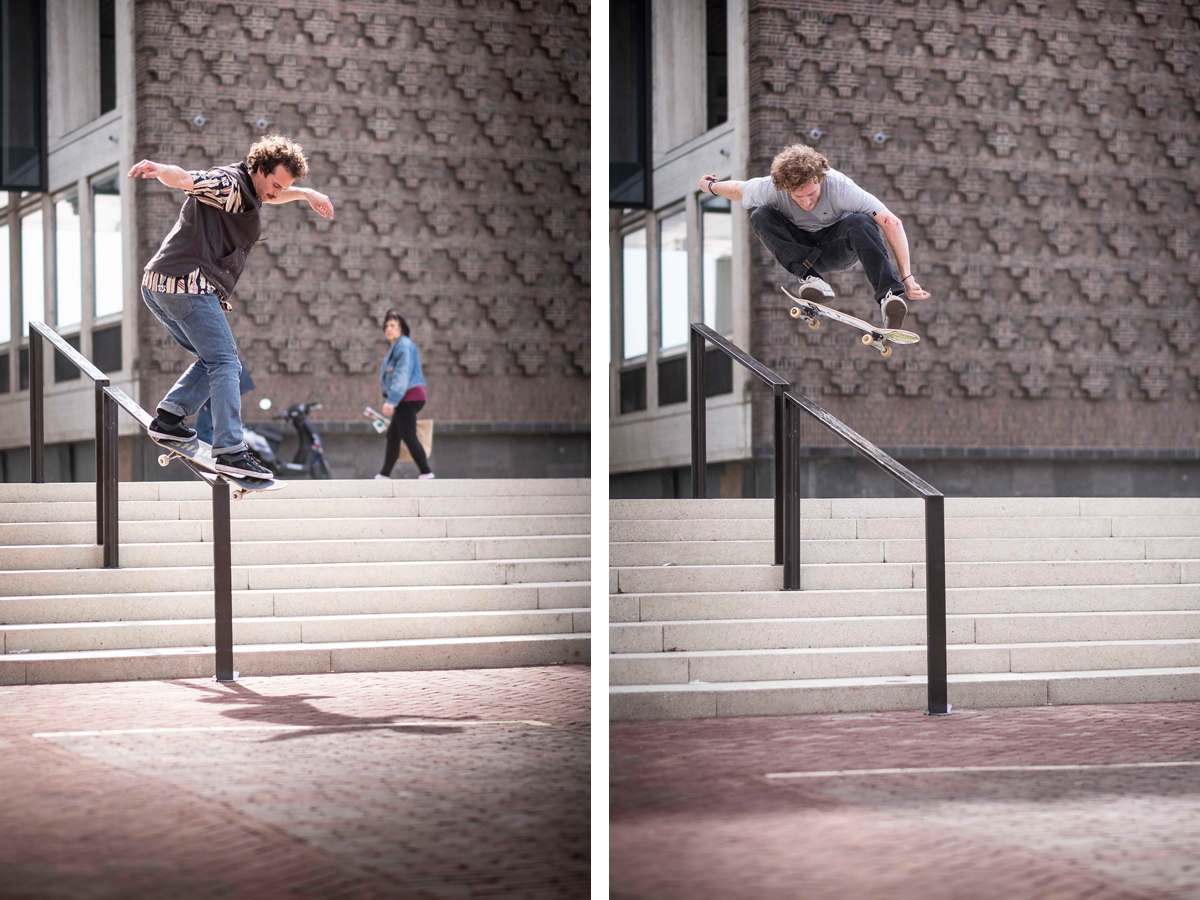 Rob Maatman dipping a back smith and Teun Janssen with a huge kickflip.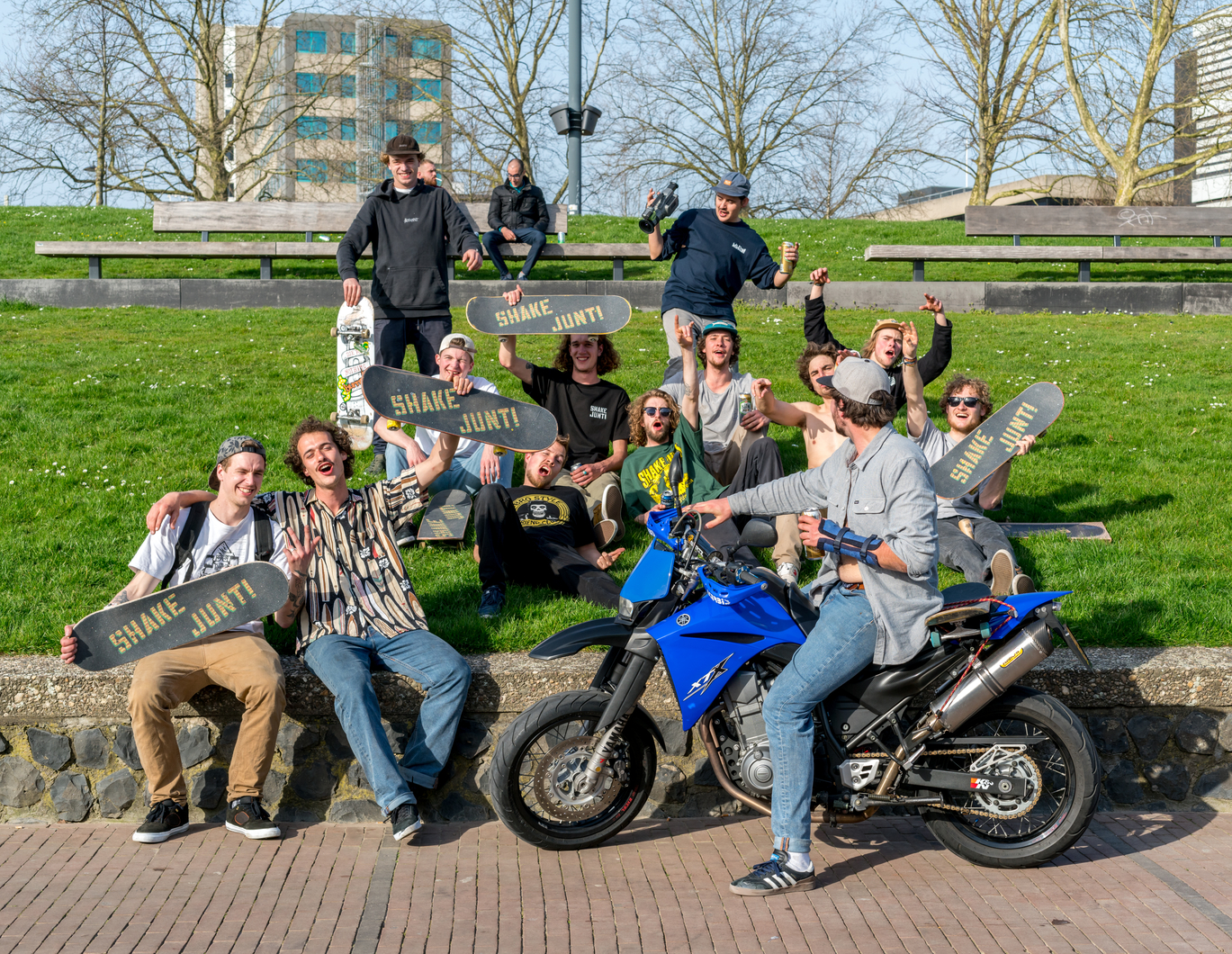 One stoked crew!
Click here to visit Flatspot Magazine for more pictures.